Where is the waterline?
Also known as the scumline, the waterline is where the pool water meets the air. The dirtiest part of any pool is the waterline, as bacteria, dirt, and algae grows here. These organisms are hard to remove and can be a risk to some swimmers if not taken care of.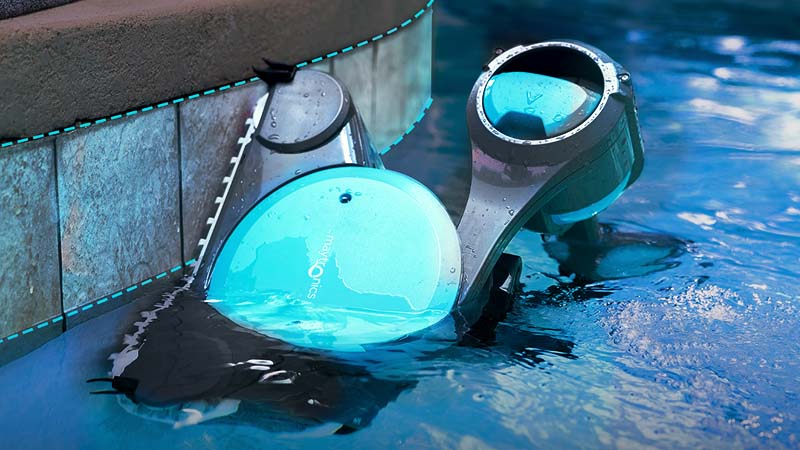 Why is waterline cleaning important?
A pool with a ton of build-up at the waterline be an eyesore at first, then turn into a real issue if not taken care of. Over time, this algae, dirt, and grime can build up and stain your pool walls. Before robotic pool cleaners, pool owners were left to manually scrubbing by hand. And even once removed, it most likely could leave a noticable and unattractive ring around your pool. Not only that, but it can also lead to water health issues if you don't keep your waterline in check. To keep your pool beautiful and pool water healthy, we recommend making sure your waterline is cleaned and regularly scrubbed.
What are the best waterline cleaning robots? (Ranked)
When choosing a robotic pool cleaner, waterline cleaning is a must-have. Not only can these robots have larger motors, but some also come with advanced features such as MultiMedia™ filtration and NanoFiltration™ to keep your pool extra clean as these help capture smaller particles other standard models miss. Currently, this is a list of the top 7 pool robots with waterline cleaning:
Dolphin Premier - Recommended ProLine Model
Dolphin Sigma - Recommended ProLine Model
Dolphin Quantum - Recommended ProLine Model
Which Dolphin pool robots clean the waterline?
Some of the best performing robots come from Dolphin. These cleaners provide an exceptional performance at the waterline. We highly recommend choosing a Dolphin ProLine Model as they have advanced cleaning abilities, more features, and Gen 2 Filtration: NanoFiltration™.
Which is the best waterline cleaning robot?
The best robot for cleaning the waterline is the Dolphin Premier. Enabled by a Dual Stabilizer, ProLine Commercial-Grade motors, MultiMedia™ filtration, and NanoFiltration™, the Dolphin Premier has more features than any other Dolphin pool robot.
The advanced SmartNav 2.0 powers the Premier to clean the waterline like no other pool robot. Assisted by the Dual Stabilizer, it clings to the waterline and provides a performance that is unrivaled in our testing. Not only does the Dolphin Premier provide exceptional waterline coverage, but the overall performance and value is better than older Gen 1 robots. We're not the only ones that loves the Premier either, USA Today named the Dolphin Premier Best Pool Robot for 2023. So if you're looking for a pool robot, the Dolphin Premier is a great place to start.
Combine with NanoFiltration for a Deeper Clean
With NanoFiltration, you can combine NanoFilters and waterline cleaning to unlock the ultimate cleaning performance. The best robotic pool cleaners have NanoFilters and waterline cleaning, so it is no suprise that every Dolphin ProLine Model includes both NanoFilters and Waterline Cleaning. This professional level clean is a reason why the 2023 ProLine models are some of the best pool robots ever made.
Here at Poolbots, we will never charge a restocking fee and always offer a free 30 day trial. We know a robotic pool cleaner is the heart of your pool, choose with confidence. If you want a unit with NanoFilters, make sure to check out the Dolphin ProLine™ which includes the Dolphin Sigma, Dolphin Premier, and Dolphin Quantum models.
Is waterline cleaning necessary?
We think so. Without the waterline cleaning feature, you'll be stuck to scrubbing the waterline by hand. This regular maintenance can become cumbersome. But with the right robotic pool cleaner, pool maintenance becomes way easier. That is why we recommend features such as waterline cleaning and NanoFilters that will help automated your pool cleaning. Giving you more time for what is really important, enjoying your pool with your family.
Why Shop Poolbots?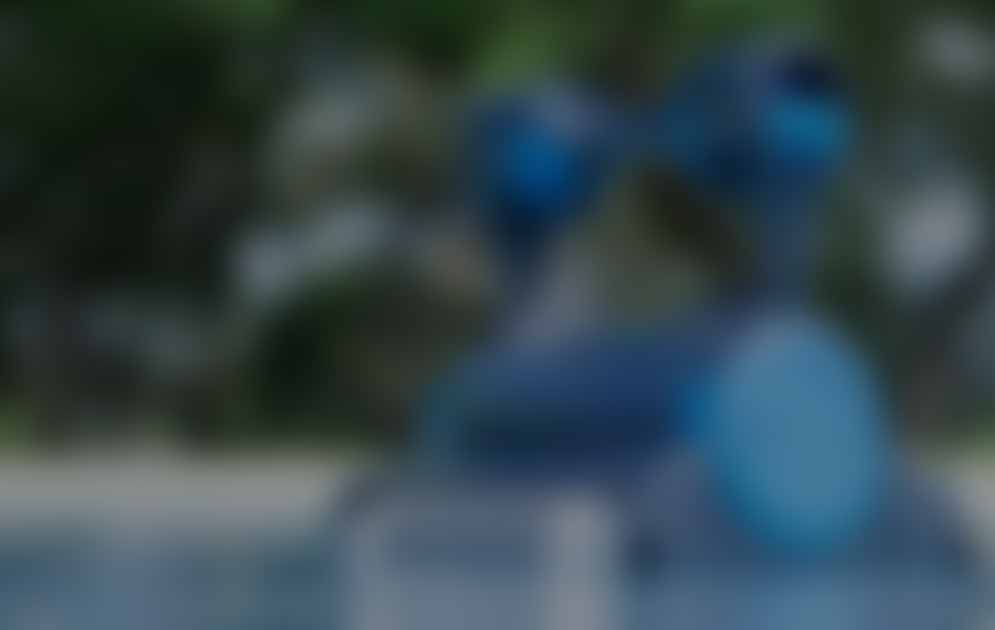 Your pool robot purchase is only as good as the company that sells it. Finding the right robotic cleaner for your pool can be a daunting task. Pool robots are one of the largest investment you'll make for your pool. Online retailers know this, and they do not liking returning the money you've handed over. Many online retailers advertise easy returns but hide the fact that they charge a hefty restocking fee. One buyer wrote in to us about this exact experience, after being hit with a 20% fee, and that's why it's important to look for "No Restocking Fee" when shopping for pool cleaners. While Amazon is a popular choice for pool cleaners, it's important to read the fine print and be aware of the potential for hidden fees. About 90% of pool robots sold on Amazon have a 20% restocking fee. Don't get taken advantage of - look for "No Restocking Fee" when shopping online. This will give you confidence that you can make the purchase without worrying about hidden costs.